Memorial Trees by Honoring a Life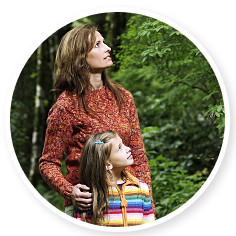 When you choose to have a memorial tree planted for your loved one, you are doing more than simply putting a plant in the ground. You are making a long-term commitment to the environment and implanting the memories of your loved one in our planet for countless years to come. A memorial tree is a unique tribute which provides global benefits like no other memorial gift could.

What is a memorial tree?
What you receive:
A memorial tree planted in the area of greatest need, according to the planting schedule of the American Forests Organization and the Canadian Institute of Forestry.
A memorial e-card can be sent to you or a person of your choosing which demonstrates the gift you have given.
Your name and message listed in this online memorial, and on the honoringalife.org website.
In today's changing world with climate change and environment concerns, "Honoring a Life" allows for family and friends to plant a memorial tree in honor of their loved one and friend. The purchase of a tree creates a beautiful permanent record on the Honoring a Life website, www.honoringalife.org. Each tree is planted through the efforts of Forestry Services throughout North America who determine where the greatest needs for reforestation are. Once planted, the geographical location where the tree is planted will be added to the record. An e-card can also sent to the family signifying your thoughtful gesture.